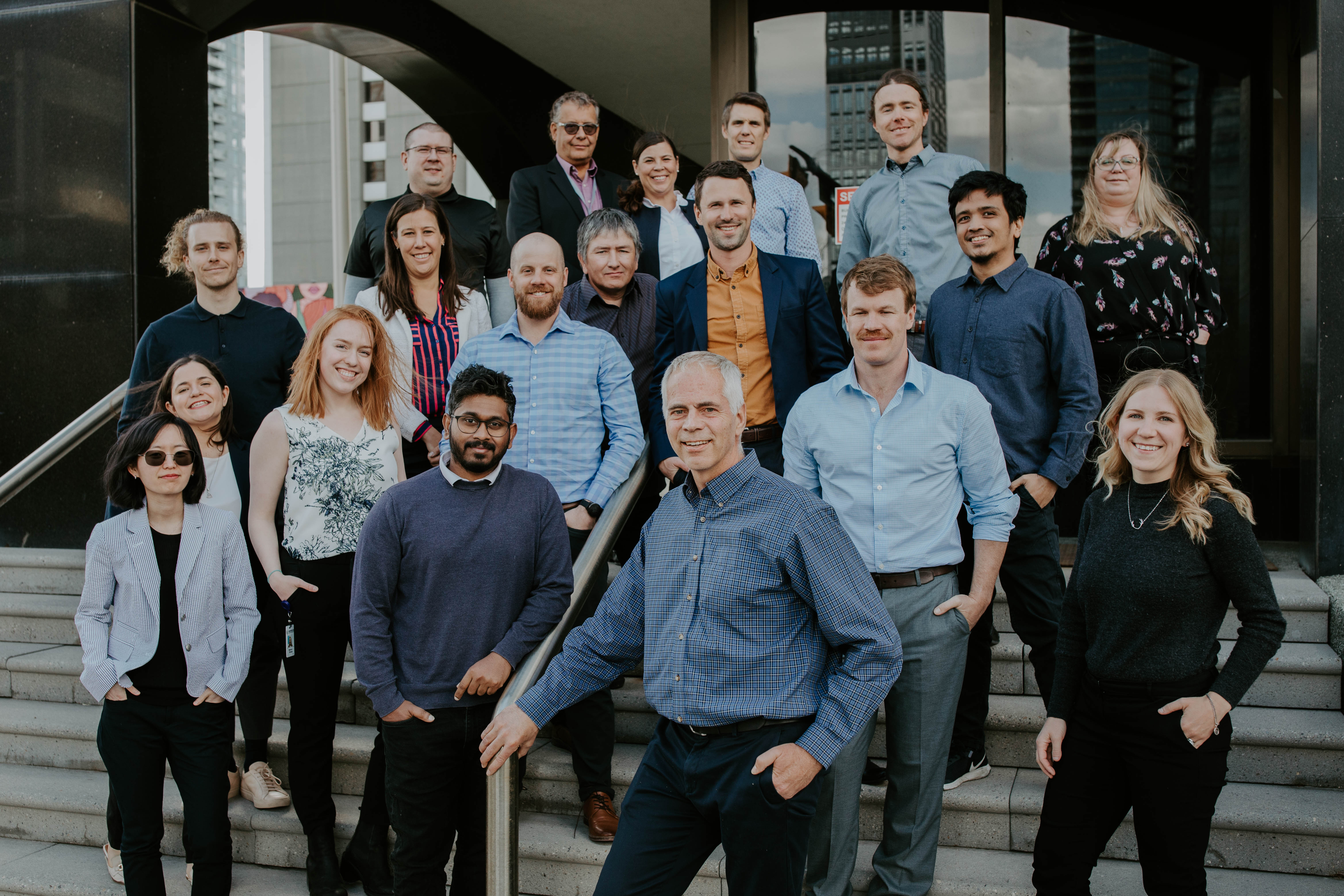 Highwood Emissions Management is a rapidly scaling technology company headquartered in Calgary which specialises in emissions management software and consulting services. Working with the energy industry, government, and innovators around the world, Highwood leverages data, analytics, and deep industry expertise to highlight and solve complex client emissions challenges. Highwood's mission is to collaborate, innovate, and educate the way to a world with effective, high impact, and affordable emissions management solutions at scale.
With the announcement of their recent seed stage funding round, Highwood is positioned for continued exponential growth. The company has seen significant initial demand for its emissions management software solutions and associated consulting services. Highwood has differentiated itself in a crowded marketplace by creating high-impact solutions to complex, entrenched – previously thought unsolvable – client problems.
Highwood plans to use the proceeds of the funding round to accelerate its scale-up journey by further investing in high-performing talent and the commercialization and scale-up of its revolutionary Emissions Management Toolkit SaaS software platform with a blue-chip client base.
We are seeking exceptional candidates motivated by impact with the following values:
People first – we grow and nurture an inclusive and diverse culture of high performers.
Thinking big – we are systems thinkers who entertain the impossible.
Thought leadership – we work on the cutting edge and share our learnings with the world.
Enduring relationships – we foster long-lasting partnerships with clients and collaborators.
Position overview
As the urgency of climate change intensifies, companies and individuals around the world will become more accountable for carbon externalities. The oil and natural gas industry is carbon intensive but quantifying its impact is difficult due to the disproportionate contribution of methane emissions, which are unpredictable, highly variable, and hard to measure.
Governments, investors, and society expect oil and gas companies to have a precise understanding of their emissions. Company leaders also require better emissions data to inform decision making. However, emissions data is incredibly complex. Methods for estimating emissions are new, evolving, plentiful, unfamiliar, and unstandardized. Data can come from dozens of sources, including bottom-up inventories, company-specific emissions factors, and direct measurements from dozens of different technologies that collect data in a variety of ways.
The core problems are:
Companies do not know (and therefore cannot prove) their true emissions, and
Companies do not know how to deploy technology and capital to manage their emissions.
We're developing the Emissions Management Toolkit (EMT) to solve these two problems.
As our first dedicated Director of Marketing, you will be responsible for leading the go-to-market strategy for our new SaaS platform as well as leading the overall marketing and brand initiatives for the broader company.
We are seeking an exceptional Director of Marketing who is willing to roll up their sleeves on our scaling journey. This role requires deep marketing expertise, an intuitive sense of customers and markets, a growth mindset, the ability to thrive in ambiguity, and a willingness to take on big hairy audacious problems with creativity. You will also act as a strategic advisor to the company founders and broader leadership team on all strategic marketing and brand matters.
How you will contribute to our team
Lead the development of a go-to-market roadmap and strategy for a new category defining SaaS solution.
Collaborate closely with the executive team to align the marketing strategy to the broader business vision, goals, values, and growth objectives.
Provide marketing leadership and expertise in creating a category defining enduring brand.
An intuitive ability to understand customers and align creative content and integrated marketing campaigns to overall business strategy.
Ability to articulate complex technical concepts to non-technical audiences.
Utilize data-driven insights to develop a suitable SaaS pricing strategy.
Execute data driven lead generation programs in line with the go-to-market roadmap to attract high-quality customer leads.
Research and implement digital marketing strategies to increase qualified inbound opportunities.
Conduct detailed market analysis to understand target customers and their preferences and behaviours.
Review and optimize the marketing to sales process for seamless lead handoff.
Stay updated with industry trends, customer needs, and competitor activities.
Provide relevant reporting and analytics for identifying growth opportunities.
Mentor and support marketing team members.
We are looking for someone who
Has a people first leadership approach.
Is highly agile and thrives in a fast-paced, ever-changing, and demanding environment.
Thinks big and is creative in their problem-solving approach.
Has the ability to build and maintain strong and collaborative peer, customer, and other outside relationships.
Is mission and values driven, with a passion for emissions reduction.
Has a growth mindset.
Can thrive in a start-up environment where you do more with less.
Minimum education and/or experience:
Bachelor's Degree in a related technical, marketing, product, commercial or business discipline
8+ years of progressive expertise in software marketing and sales with at least 3+ years in a strategic leadership role.
Experience in a start-up or scale up company developing and launching new software products and solutions highly desirable.
Strong understanding of G2M marketing best practices, lead generation, and sales optimization within the North American market.
Ability to drive revenue growth and achieve product marketing objectives.
Oil and gas industry market and network experience would be highly beneficial.
Scaleblaze description
From the founders of the award-winning Energy Disruptors summit, ScaleBlaze exists to help scale and build world-class leadership teams for low carbon, clean-tech, and e-mobility companies. We find exceptional leaders for both entrepreneur-led scaling businesses and established companies pivoting into the new energy landscape. With our team in Canada, the UK, the US, and Australia, we are a motley band of corporate misfits who rejected traditional career paths to build an executive search firm with a difference. A company founded on the principles of entrepreneurship, diversity of thought, and a belief in a more sustainable energy and mobility future. For more information check out scale-blaze.com
All inquiries are held in the strictest of confidence
For suggestions, nominations, and information in the strictest of confidence, please contact Graeme Edge at [email protected]
Highwood Team Promise
Highwood's promise to staff and contractors is to:
Treat you with respect, fairness, and honesty.
Give you a voice. We will encourage you to question the way we do things, and we will empower you to speak your mind.
Understand your goals, insomuch as you are willing to share, and work to help you achieve them.
Support your growth, promote you, and provide opportunities to expand your network and foster your professional identity.
Appreciate, recognize, and reward your contributions and wins.
Make time to have fun and celebrate success.
Foster an environment that encourages you to share your concerns, no matter how small they might seem.
Your promise to Highwood is to:
Treat others with respect, value their contributions, and lift them up, even when they fail. You never know how others might be struggling.
Be patient with yourself. We work on unsolved challenges. We expect mistakes and see them as learning opportunities.
Strive to continually learn and grow professionally and personally, regardless of where you started and where you might end up.
Embrace innovation and change – there is no destination.
Do your best – only you know what that means. Set boundaries and respect them. Take a break when you need it.