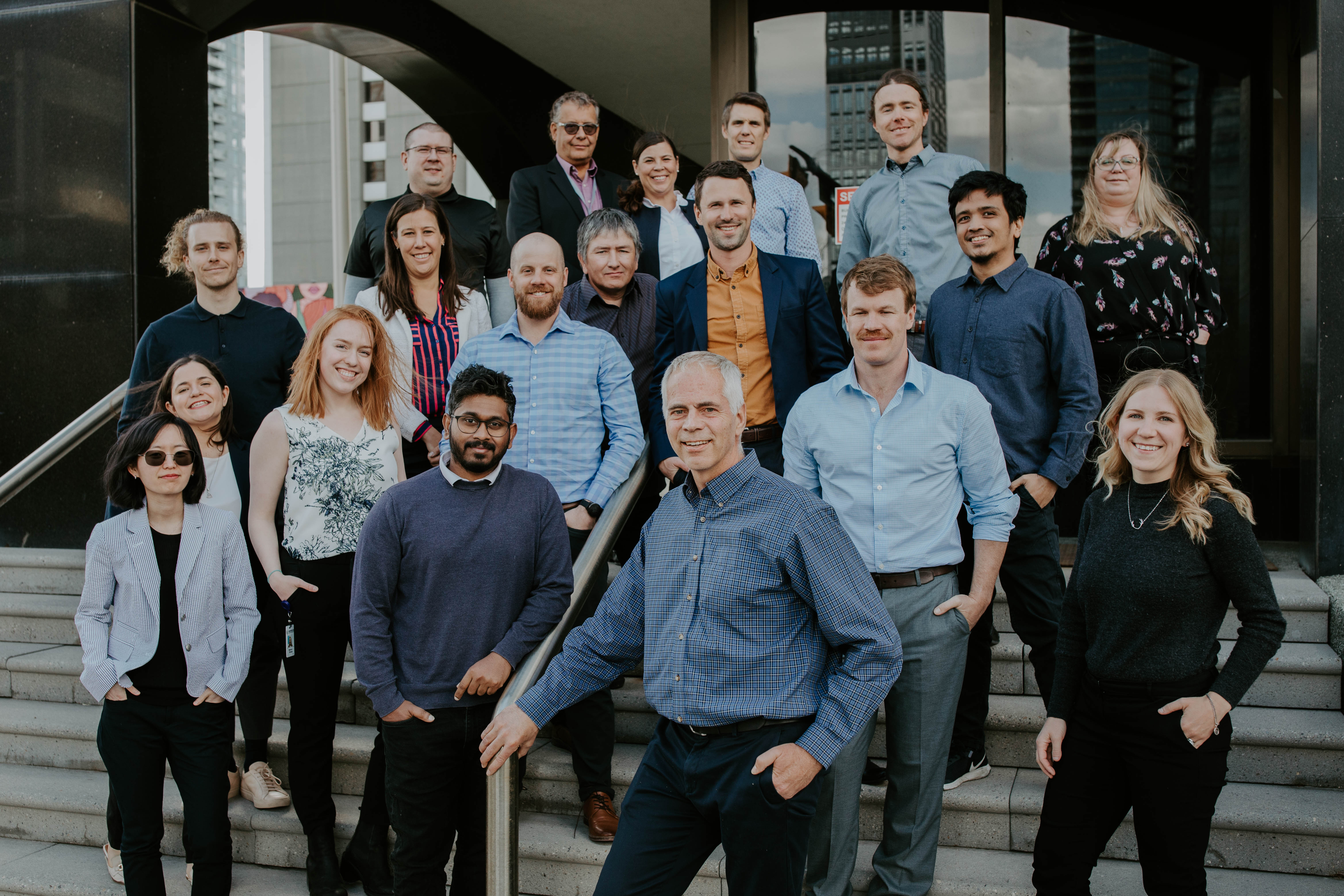 Overview
Position title: Sales Representative
Date posted: 2022-10-27
Application deadline: 2022-12-22
Location: At our Calgary office or remote
Compensation: Competitive Salary plus benefits, incentives, and options
Position type: Full-time & permanent
Schedule: Flexible, with expected availability during 9-5 MT
Website: www.highwoodemissions.com
Contact: [email protected]
About Highwood
Are you ready to make a difference? At Highwood, our mission is to collaborate, innovate, and educate our way to a world with effective and affordable emissions management solutions. We believe that working alongside proactive energy companies to understand and lower carbon emissions is key to achieving meaningful and permanent change.
Our team works on the cutting edge of decarbonizing the world's energy systems. Launched in September 2020, we are a new and dynamic company with massive potential. We pride ourselves on having a strong culture of respect, fun, continuous learning, and hard work. Working at Highwood is not easy – but it can be incredibly rewarding. Join us as we endeavour to overcome some of the world's biggest challenges and help mitigate the impacts of climate change.
Highwood Emissions Management (Highwood) is an equal opportunity employer working to enable diversity in the workforce. We welcome all applicants regardless of race, color, religion, gender, gender identity or expression, sexual orientation, national origin, genetics, disability, age, or veteran status. We also value diversity of worldview, experience, and perspective.
Your Mission
As a Sales Representative, your mission is to help drive revenue for Highwood. You will be prospecting, presenting, and starting projects for our entire team of subject matter experts. Reporting to Highwood's Director of Revenue, here's what you'll accomplish in your first 180 days of work:
Drive revenue for Highwood by selling our products and services
Develop and execute prospecting plans to approach industry and start sales conversations
Identify areas of opportunity and collaborate with the Highwood team to customize our go-to-market approach
Provide feedback on sales resources and help identify additional opportunity to optimize our sales process
Manage a pipeline of business using a Sales CRM to keep the company current on opportunities
Contribute to monthly and quarterly planning sessions
The Benefits
At Highwood, we are committed to the physical and mental health of our employees and of their families. Here are some of the reasons why our employees love it here:
Our benefits package is among the best. Each year it includes $1,500 in dental coverage and more for prescription drugs, vision, massage, physiotherapy, psychotherapy, and much more.
Our benefits package includes your spouse and all children – and you don't pay a cent.
We offer $5,000/year to help cover non-essential educational pursuits of your choice.
We have an Employee Stock Ownership Plan (ESOP) – and you don't need to pay to be a partial owner of Highwood – and share in the success we achieve.
We encourage employees to take breaks – especially vacation.
If that's not enough – our core value is 'People First'. Check out our Team Promise below.
Finally, you get to work with the brightest and friendliest colleagues in the business!
About You
Here are some of the things we're looking for. Note that we don't expect you to have all of these qualifications, experiences, and/or skills. We often choose to train someone with the right attitude over hiring the wrong person with the right skills.
Experience is a B2B sales role within an organization
Experience developing and executing prospecting initiatives
Experience in leading sales discovery calls, and product demonstrations
Experience utilizing a sales CRM and reporting on impact within an organization
Experience attending sales conferences and working a tradeshow booth
Strong oral and written communications skills
Collaborative and professional team player with a positive attitude
Independent, self-motivated, and willing to take initiative
Excellent attention to detail in a dynamic environment
Ability to manage time and projects effectively with competing priorities
Team Promise
Highwood's promise to staff and contractors is to:
Treat you with respect, fairness, and honesty.
Give you a voice. We will encourage you to question the way we do things, and we will empower you to speak your mind.
Understand your goals, insomuch as you are willing to share, and work to help you achieve them.
Support your growth, promote you, and provide opportunities to expand your network and foster your professional identity.
Appreciate, recognize, and reward your contributions and wins.
Make time to have fun and celebrate success.
Foster an environment that encourages you to share your concerns, no matter how small they might seem.
Your promise to Highwood is to:
Treat others with respect, value their contributions, and lift them up, even when they fail. You never know how others might be struggling.
Be patient with yourself. We work on unsolved challenges. We expect mistakes and see them as learning opportunities.
Strive to continually learn and grow professionally and personally, regardless of where you started and where you might end up.
Embrace innovation and change – there is no destination.
Do your best – only you know what the means. Set boundaries and respect them. Take a break when you need it.
How to Apply
Please send a single pdf of your Resume/CV and cover letter by email to [email protected].
The document naming should follow the format: LastName_FirstName_sales_representative.pdf
Only applicants selected for an interview will be contacted. Thank you for your interest!