At Highwood, we're committed to learning. The Highwood Bulletin is our way of sharing what we learn. We publish regular updates on emissions management news, novel research, and special insights from our team of experts and our partners.
To sign up for periodic updates, register your name and email at the bottom of this page.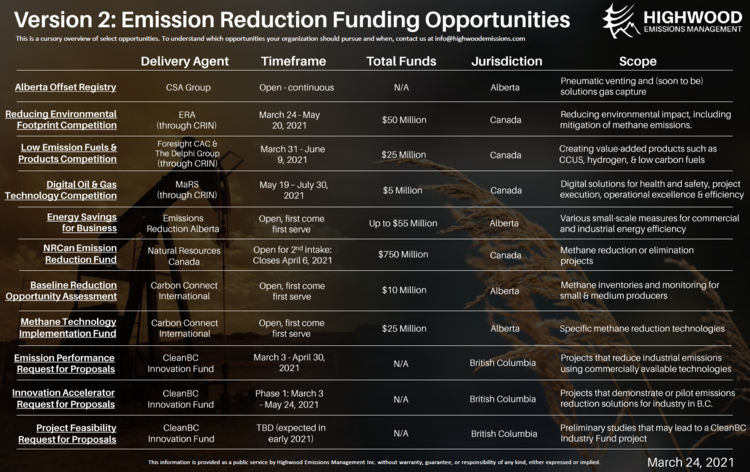 Introducing version 2 of the Highwood Emissions Management funding cheat sheet – a free resource to help you navigate the complex landscape of funding opportunities that enable GHG reductions in the Canadian oil and gas industry.
Read More