MiQ certifies low-methane natural gas – but what will your score be? Highwood's MiQ Readiness Check is a safe way for operators to dip their toes into the emerging world of differentiated gas.
Worldwide, there is a growing understanding of the role that methane emissions play in climate change. An emerging body of research indicates that methane is not only one of the most powerful greenhouse gases, but also that its short-term potency makes cutting methane the best way to quickly reduce warming. This opens an opportunity for companies to differentiate themselves by demonstrating their commitment to low-carbon production practices. Certification of low methane intensity gas (i.e., low emissions per unit of production) is an effective way of showcasing this achievement.
The MiQ Standard is an emerging initiative in global natural gas certification that enables gas suppliers to differentiate themselves by offering verified low-carbon gas. MiQ certification is designed as a hybrid blend of voluntary action and regulatory policy to incentivise businesses to lower emissions with resulting ESG, climate, and business benefits.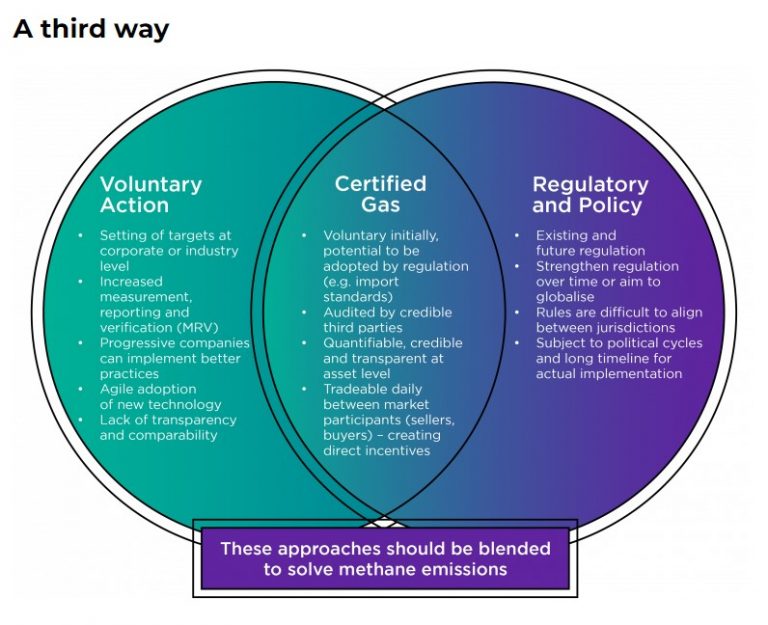 MiQ emerged less than two years ago but already many gas producers worldwide have entered the program and it continues to expand rapidly. MiQ now certifies 10 bcf/d of the world's gas – making up 2.5% of the global gas market. Certification of gas supply based on methane emissions performance is becoming part of contractual negotiations between some sellers and buyers and could become a key component in global gas trade in the future.
MiQ Certification can offer many benefits to operators, such as tangible demonstration to stakeholders of their commitment to reducing methane emissions, and the opportunity to sell certified gas to buyers with potential for premium pricing.
The MiQ Standard assesses facilities in three separate categories – methane intensity, deployment of methane monitoring technology, and actionable company practices and policies for managing methane emissions. A comprehensive multi-point grading system is then applied and a certification level from A through F is assigned. The standard requirements are inclusive, meaning that a facility must meet or exceed the requirements of all three categories to achieve a given grade.
Digital certificates based on the grade level are issued within the MiQ Registry at the upstream point of production. Each MiQ Certificate represents the methane performance attributes of 1 MMBtu of gas and is valid until the associated gas is consumed, allowing for traceability of the MiQ Certified gas throughout the length of the natural gas value chain.
Participants are held accountable through public disclosure, the point system predicated on methane intensity, and an auditing process conducted by accredited third-party inspectors. The entire standard is designed around incentivizing continuous improvement in methane emissions monitoring and abatement.
How to Capture the Benefits
As word spreads about the advantages and benefits of MiQ Certification, many operators want to learn more but are uncertain about where they may score on the multi-point MiQ grading scale. The application and independent audit processes can be complex, and the combination of costs, investment of time and effort, and uncertain results may leave companies on the sidelines and hesitant to start the process.
To assist producers, Highwood Emissions Management has developed the MiQ Readiness Check service to assess the operator's current state and design a path towards Certification. Highwood will then work with the operator to close gaps that may be barriers to certification or that may be lowering their MiQ grading score, so that the MiQ Certification can proceed smoothly with minimized costs, auditing time, and grading uncertainty from an extended application process.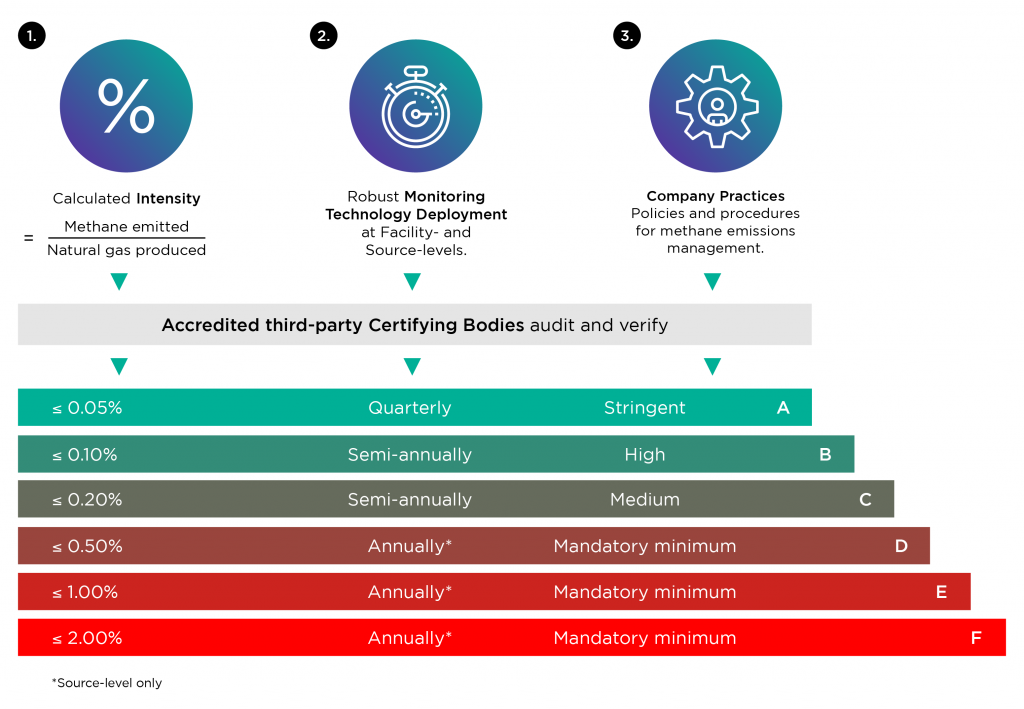 MiQ Readiness Checks by Highwood assist producers with:
Identification: Determining the right certification for your business​
Readiness Check: Reviewing current practices compared to certification requirements, providing feedback on whether your business is ready to obtain the certification, and identifying gaps to be resolved prior to successful certification
Gap closure: Support in implementing improvement measures for gaps identified during the Readiness Check​
Management: Managing the certification process, including:

Advice on documentation, calculation procedures, and practices​
Preparing your team for the audit process
Maintaining certification into future periods.
Interested in more information? In addition to MiQ, there are many voluntary initiatives available worldwide that create opportunities for operators to differentiate their low-carbon production. The team at Highwood Emissions Management has deep expertise in all these many different opportunities. As part of Highwood's commitment to share our knowledge in a collective learning environment, Highwood has produced a report on Voluntary Emissions Reduction Initiatives for Responsibly Sourced Gas. The report is available for free download at Voluntary Initiatives – Highwood Emissions Management.
Reach out to Highwood today as your first step on your differentiated gas journey! We help operators to achieve the highest possible levels of certification quickly, cost effectively, and without surprises.