Today's issue of the Highwood Bulletin features new federal funding opportunities for Canadian oil and gas companies looking to cost-effectively reduce their
methane
emissions. For information about the recently announced MTIP and IEE Government of Alberta programs,
check out this previous issue of the bulletin
.
NRCan's Emission Reduction Fund
Announced on October 23rd, NRCan's Emission Reduction Fund delivers re-payable and partially repayable funding for all upstream and midstream Oil and Gas companies in Canada to reduce or eliminate methane emissions. The federal initiative offers $750M and companies can apply for between $100K and $20M for up to 75% of eligible project costs, with stacking of other funds up to 90%.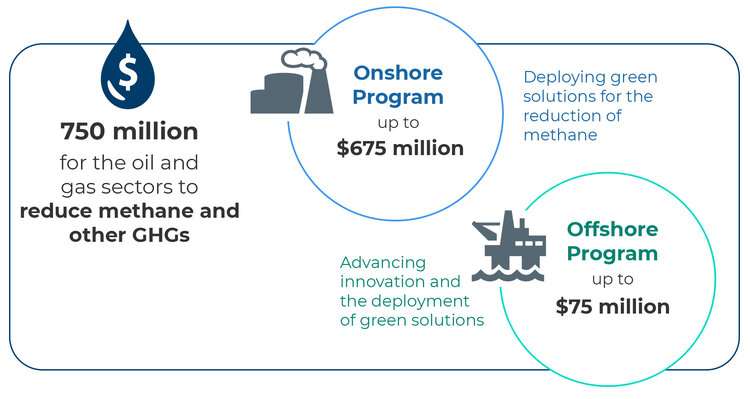 Applications are open for the month of November and companies can submit only one proposal for multiple projects. Additional relevant details include:
Projects require a baseline opportunity assessment to identify reduction opportunities

$675M is available for onshore assets and $75M is available for offshore assets

Methane reduction efforts are eligible for fully repayable loans. Methane elimination efforts are eligible for partially repayable loans

Non-repayable portions of project funding cannot be used to generate carbon credits
CRIN Receives $100 million
The federal government of Canada will provide the Clean Resource Innovation network with $100 million to conduct research that leads to the reduction of GHG emissions. About $80 million has already been committed to projects that will create alternative value-added products, reduce environmental footprints, and explore new digital solutions for the oilpatch. For more information, click here.