This week's issue of the Highwood Bulletin features greenhouse gas emissions management webinars, podcasts, workshops, conferences, educational courses, and news – all in one place!
Read on to learn about international collaborations to achieve net zero, CETA opportunities for cleantech, Tidewater's $100MM carbon credit project, methane from proposed coal mines, and more.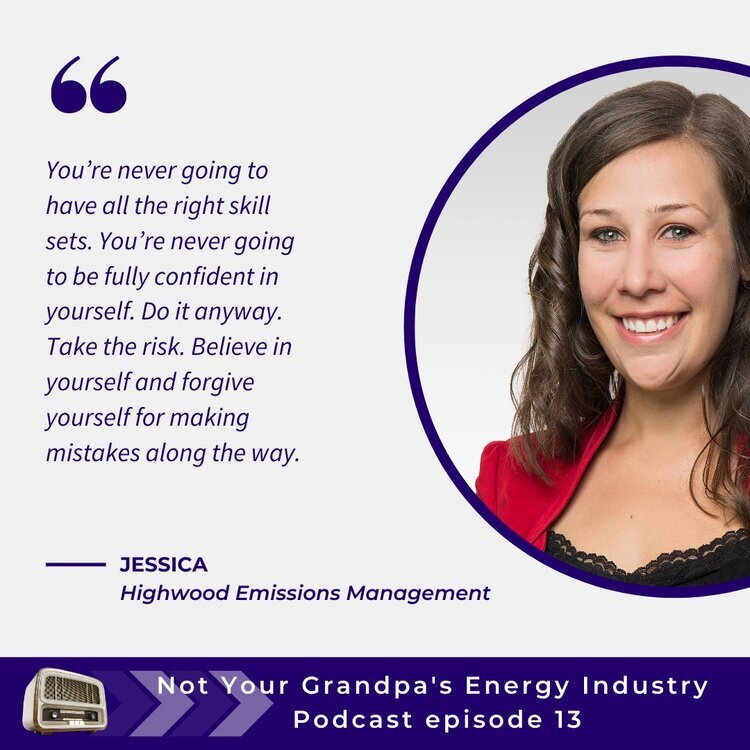 Podcast: Changing Careers to Emissions Management
Thinking about a career change? Don't miss Highwood Emission Management CEO Jessica Shumlich in "Not your Grandpa's Energy Industry" as she talks about what it's like to change careers – and start a new company – in the middle of a global pandemic. Listen here.
Conference: IEA-COP26 Net Zero Summit
Interested in learning more about realising net-zero emissions through international energy sector collaboration? Don't miss the International Energy Agency COP26 Net Zero Summit, which will be streamed live on YouTube on March 31st 2021. Learn more and add it to your calendar here.
Tidewater to Receive $100MM in Carbon Credits
A renewable diesel and hydrogen project in British Columbia is expected to be eligible for $100 million in low-carbon fuel credits, covering about 40% of the capital costs for the project. The Tidewater Midstream project would use 100% renewable feedstock and could be operational as early as 2023. Read more here.
Workshop: Canada-EU CETA Cleantech Opportunities
The Canada-European Union Comprehensive Economic and Trade Agreement brings many opportunities for the clean technology sector. Join Environment and Climate Change Canada and the Delegation of the European Union to Canada for a free virtual workshop on from March 29th to 31st. Learn more and register here.
European Big Oil Outperforming U.S. in Decarbonization
Net zero targets are common among European oil and gas majors, while companies in the U.S. like Exxon and Chevron have yet to make similar pledges. Click here for an analysis in Forbes on the diverging emissions reduction strategies being adopted by European and U.S. big oil.
Report: Significant Methane Emissions Expected from 430 Proposed Coal Mines
A new report estimates that 430 proposed coal mines around the world would result in methane emissions equivalent to 1.14 billion tonnes of carbon dioxide per year. These coal mines would constitute a significant source of methane, with a greater carbon footprint than all U.S. coal plants combined. Read more here.
Course: Scope 1 Emissions from the Oil and Gas Industry
Are you an oil and gas professional interested in learning how to inventory, quantify, and report Scope 1 greenhouse gas emissions? Need professional development credits? We have just the right course for you, designed and delivered by Highwood Emissions Management CEO Jessica Shumlich. Click here to learn more and to register.
ICYMI: How Much Gas is That?!
If you missed it in last week's bulletin, Highwood has recently released a free conversion tool. Have you ever been confused by the countless different measurement units used to describe natural gas and methane emission rates? Click here to check out a free educational resource that we built to help navigate the confusion!