Virtual Mini Conference: Voluntary Emissions Reduction Initiatives Across the Supply Chain
We are thrilled to be working with PTAC and CRIN to bring you a mini conference that will expand on our recent voluntary initiatives report (Download the report here). We will have leaders in industry speaking about the perspective of production, transmission, distribution, and the financial sector as well as several panels of experts exploring the intricacies of certified gas, tracking emissions, and the role of measurement. This 3-hour event will feature presentations from experts in the field, an interactive breakout session, and exciting panels of voluntary initiative thought leaders.
Join us on September 21st from 9-12 MST.
Learn more and register here https://www.ptac.org/events/virtual-mini-conference-voluntary-emissions-reduction-initiatives-across-the-supply-chain/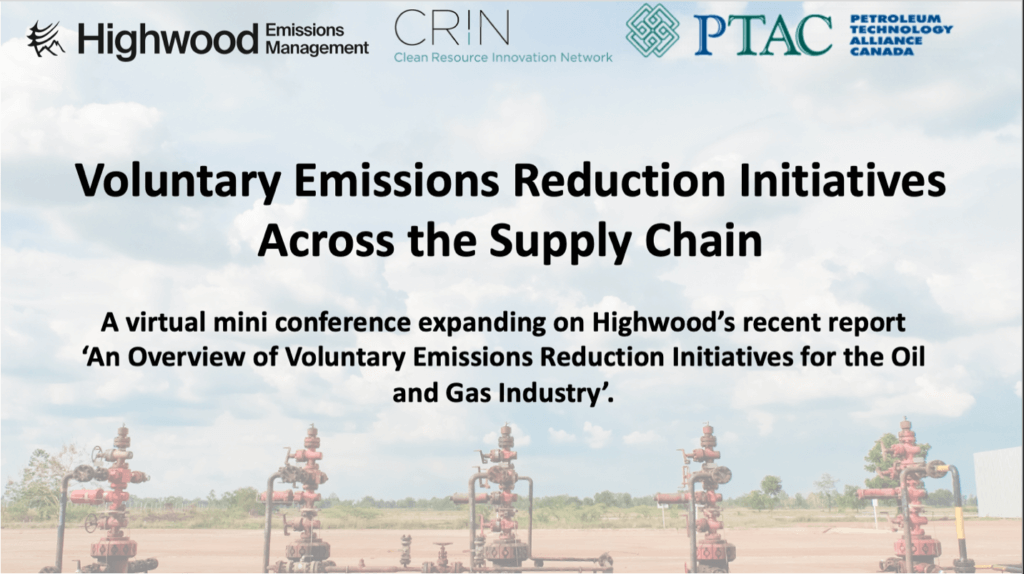 Education is a core pillar of Highwood's mission:
Highwood is committed to providing free emissions reduction education and thought leadership to our industry. If your organization wants to take emissions management education, planning, and implementation to the next level, our team of experts would be happy to introduce you to our custom solutions. Feel free to reach out for a zero pressure, zero obligation chat with our team by email at [email protected]. Learn more about our solutions online.